Have you ever been moved by fragrances you happened to come across in your daily life?
The fragrance you encounter when you first set foot on the soil of another country, of juicy meat and spices that leave your mouth watering, or of a forest that heals your weary mind and body.
Every day, people communicate using their five senses. The information we get from our sense of smell influences the brain more directly than anything else. Therefore, fragrances are said to be closely tied with our memories and emotions.
The characteristics or originality we perceive in a product do not come only from things we can see with our eyes, such as color or shape. We can't see a fragrance, but it's an essential factor in designing a product.
A fragrance is the essence that changes the ordinary into something fresh and rich.
Up until now, fragrances that have enjoyed popularity on the market have been those that strive for an authentic odor, health-minded fragrances with keywords like "healing" and "natural", and fragrances that you apply to your body to feel uplifted.
In recent years, more attention has been given to "corporate scents"; a company strategy of using fragrance to make a new image for themselves. The number of companies introducing their own unique fragrances as part of their corporate identity is also increasing. Spa hotels that give off the feeling of being at a resort, corporate reception areas that give off a feeling of grandeur, concert halls, theaters: in combination with new technology such as VR, fragrances that represent each of those environments make it possible to enhance their presence.
We understand that fragrances are part of your business strategy. From food to entertainment, we offer fragrances of every variety.
Product Development Flow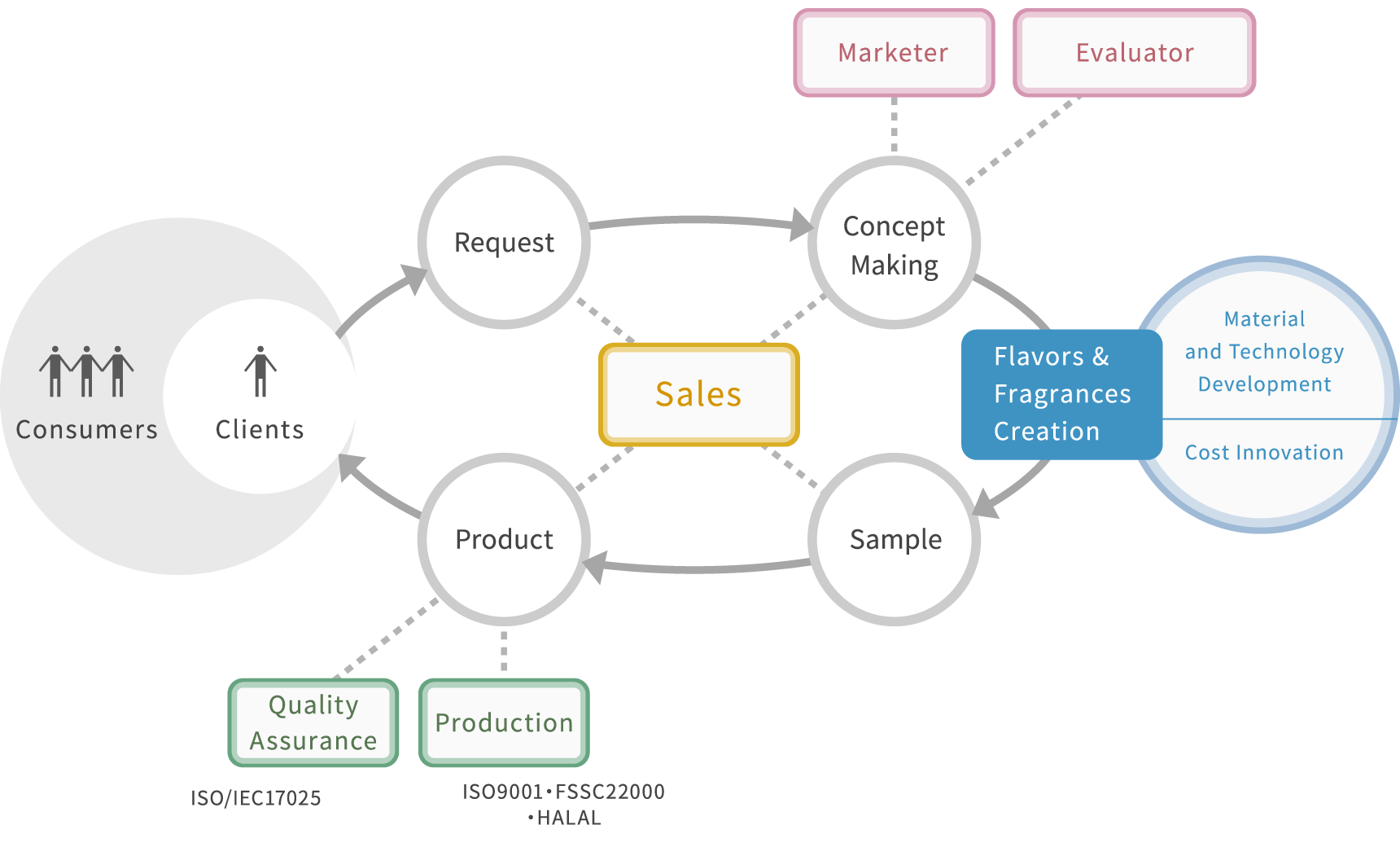 How a fragrance is made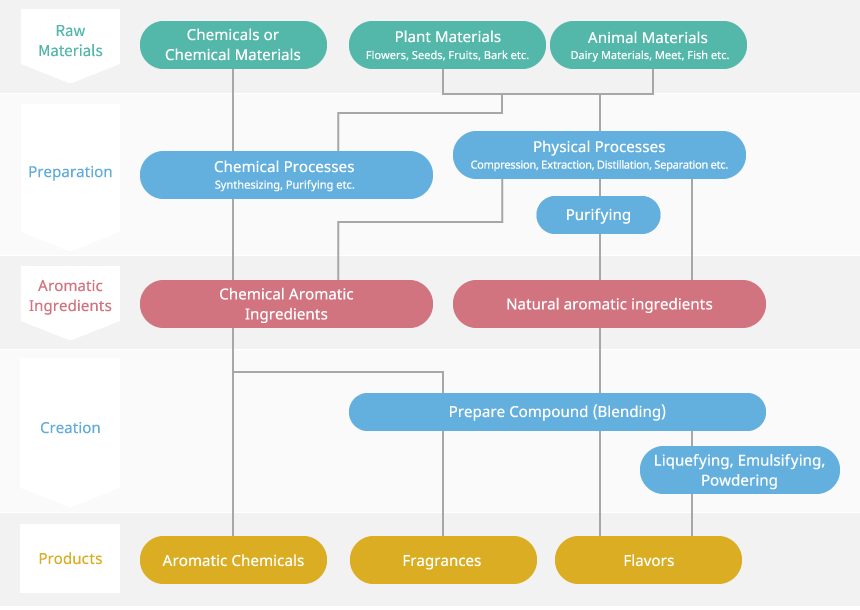 A high level of expertise in every field